It is possible to send reports and drawings as an e-mail attachments straight from CET as a PDF file.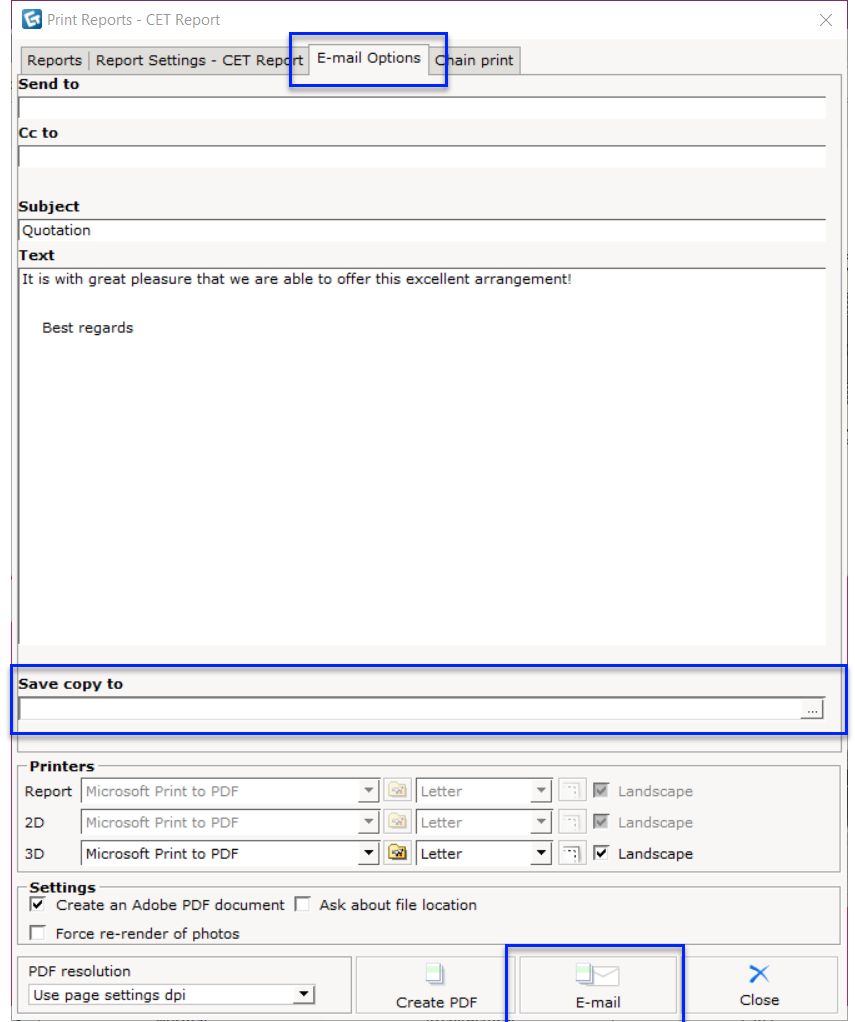 To send reports and drawings as an e-mail attachment, follow these steps:
Select Print Reports from the File menu. 
Go to the Report Settings tab and select the check boxes for the reports, drawings and perspectives that you would like to print.
Go to the E-mail Options tab and enter the e-mail address of the recepient, a subject, and a message. The contents here will remain between sessions using CET, so make sure to check it for relevancy each time you use this tool.
Select the Create an Adobe PDF document check box in the bottom-left corner.
Click E-mail.
Your e-mail client will open a new draft with the PDF attached. You can can further edit the e-mail before sending.
You can save a copy of the PDF file while sending it as an e-mail attachment. Brows for a save location where you wish to save the PDF file in the Save copy to 
field.