Once everything is installed and servers are found, you can render your images from the Photo Lab as usual. To make the best use of the parallel computing power at hand, render as many images at once.
Individual renderings cannot be split amongst resources at this stage.
You can render multiple Photos from the Tools menu in Photo lab or use the Keyboard Shortcut, M, which will open the Render Multiple dialog.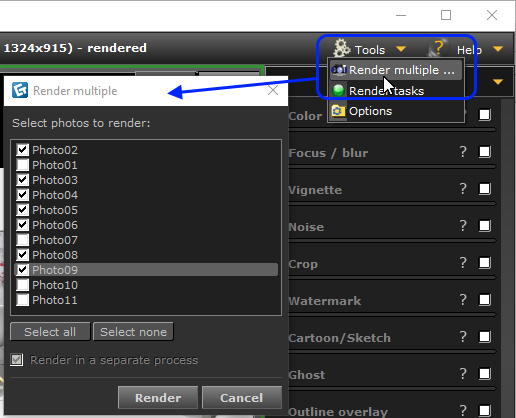 Once renderings are in progress, you can see which of them are rendered locally and which are distributed. Distributed renderings have blue, italic text, whereas local renderings have regular white text. Hovering the mouse over a render task will show who is doing the actual render work in a tooltip.