Click on the "Visibility Debugger" button in the Snapper Monitoring and click on your desired snapper. The tool will dump :
The current snapper visibility.
Each view mode that are currently available together with its categories and an evaluation if your snapper can appear on the view mode.
Each 3D Primitive visibility for the selected snapper in the current view mode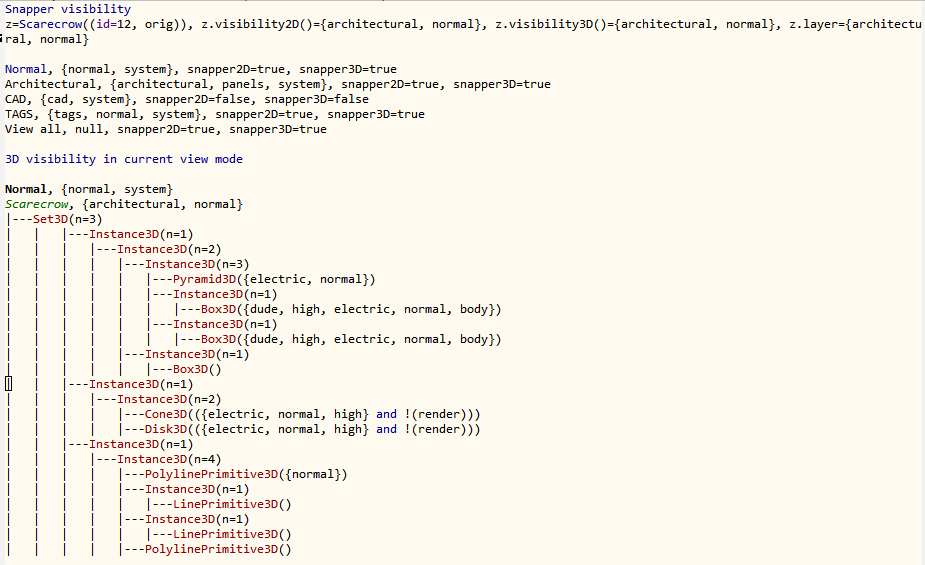 The Visibility debugger can also be used to view the bound of the snapper. This is quite useful to check if your bound is still correct after a certain operation and also to ensure that your bound is correctly updated, especially for those who cache their bounds.
When the tool is hovered on a snapper, the tool will show its bound.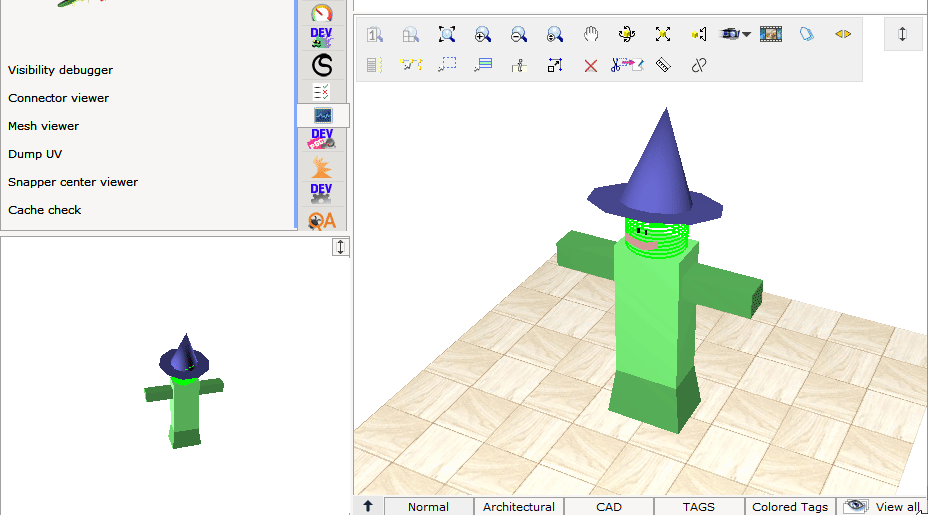 Example of a bound of a snapper that is not updated: