On the Flooring tab, you can view and edit the settings for your Flooring projects.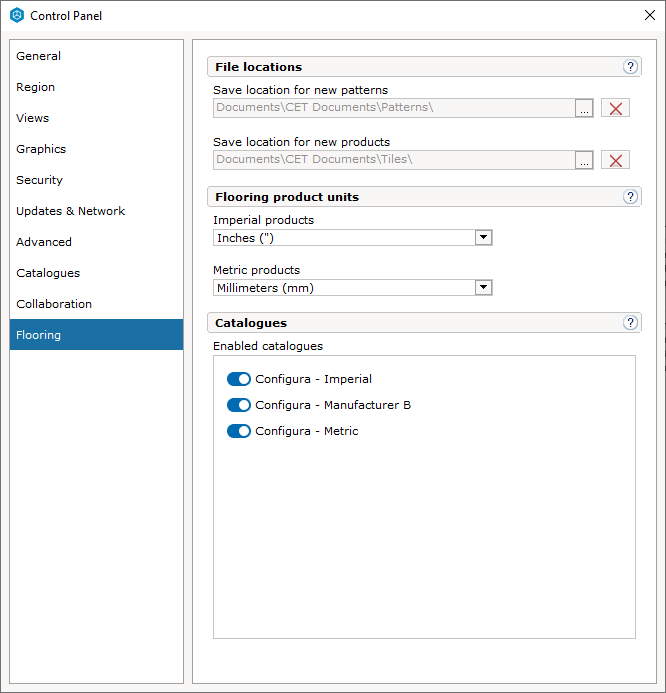 File locations
In this section, you can specify the save location for new patterns and new products, respectively. Clicking the red X will reset to the default location.
Flooring product units
This is where you decide which unit of measurement to use for Imperial products and Metric products, respectively.
Catalogues
All catalogues available to you are listed here, and you use the toggle to turn catalogues on or off. Catalogues that are turned off will not show in the Flooring component tab.
Turning a catalogue off also removes its contents from the Installation patterns list in the Quick Properties box, and from the Installation patterns and stamps dialog.