On the Region tab, you can change the following language and formats to display information in a way that works best for you.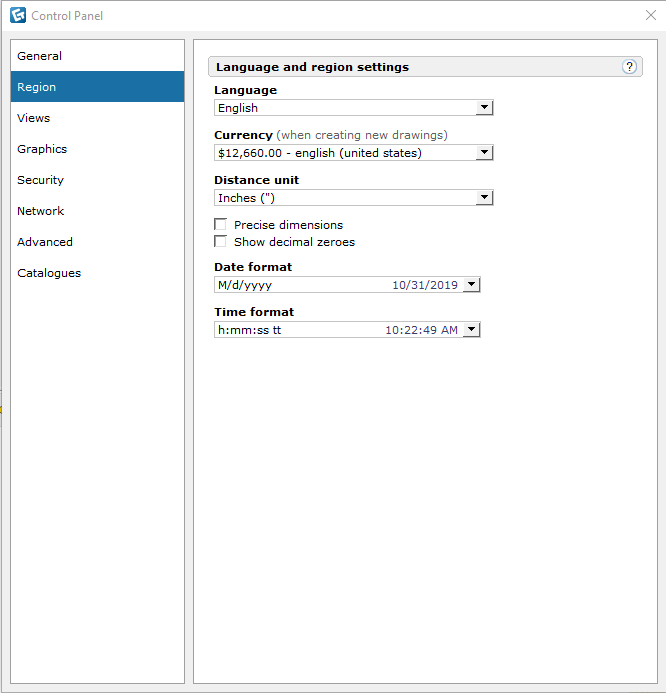 The Region tab in the CET Designer Control Panel
Language
Choose which Language you want to use in CET Designer. English is the default setting, and if the field is blank, English will be used. When the language has been changed, remember to click the Apply button to confirm the change.


Currency (when creating new drawings)
Choose which Currency to use in new drawings. Select desired option in the drop down menu. All new drawings will automatically use the currency that you select here. If you want to change the currency for the drawing you are currently in, this is done in the Calculation Control Panel.
Distance unit
Decide which unit of measurement to use. The default unit is Metric, but distances can also be shown in imperial measurements.

Select the Precise dimensions checkbox to make each dimension with two or more decimal places show.
Select the Show decimal zeroes checkbox to always add a zero decimal.
Date and Time format
In the drop-down menu, choose the preferred format in which you want to display date and time in CET Designer.