The PBR Material Pack Extension was developed based on community feedback for better rendering materials. This Extension will help showcase your design and give you a competitive advantage.
Please note that the PBR Material Pack Extension is only available for CET Commercial Interiors and CET Kitchen and Bath.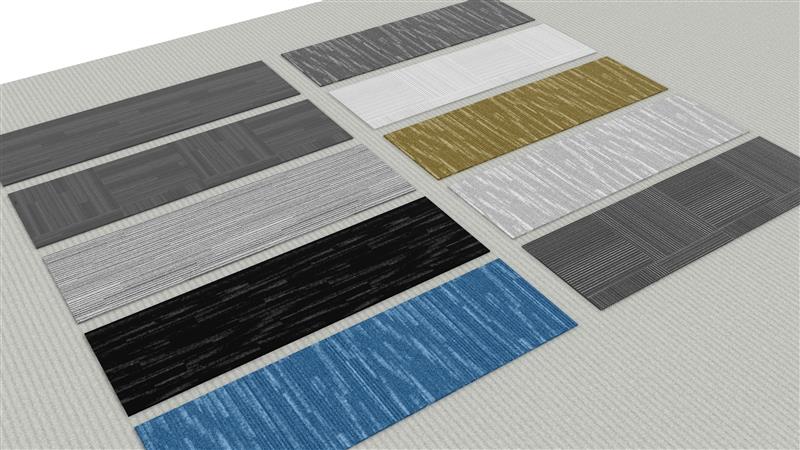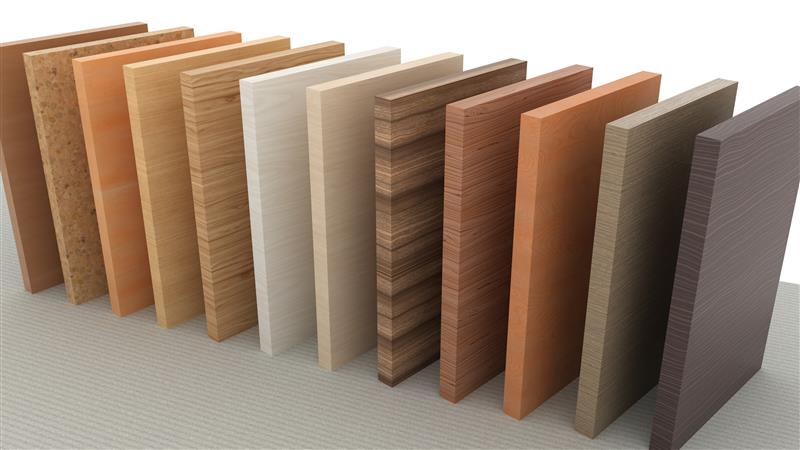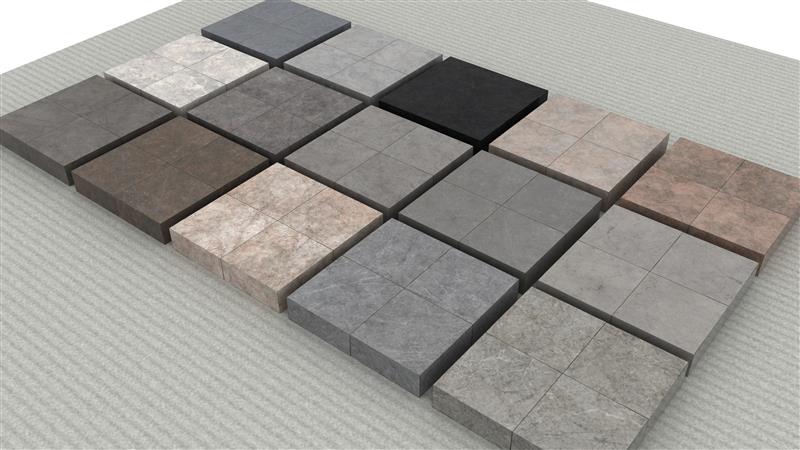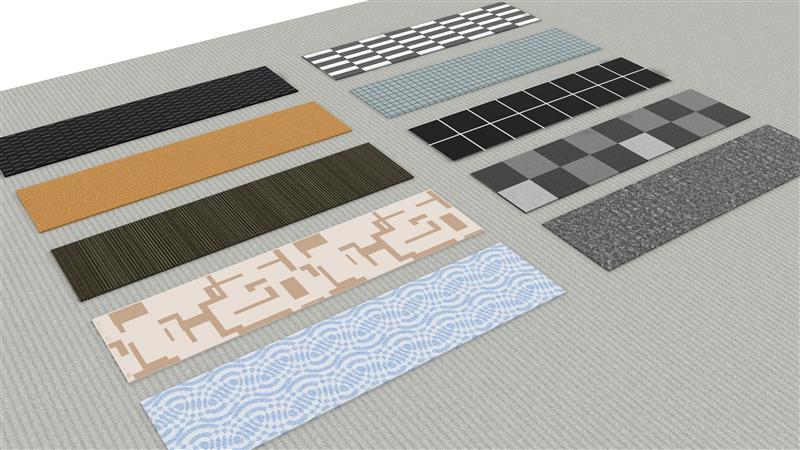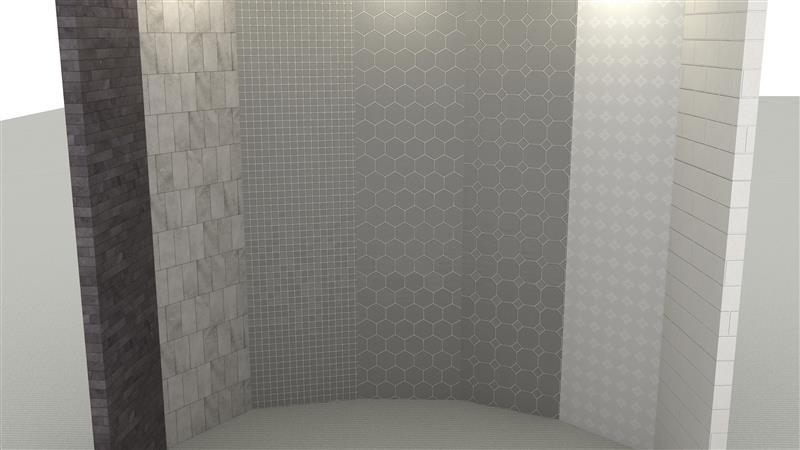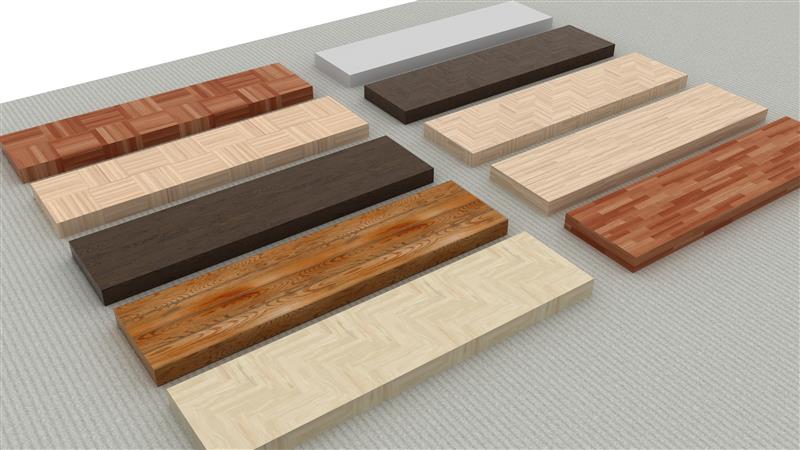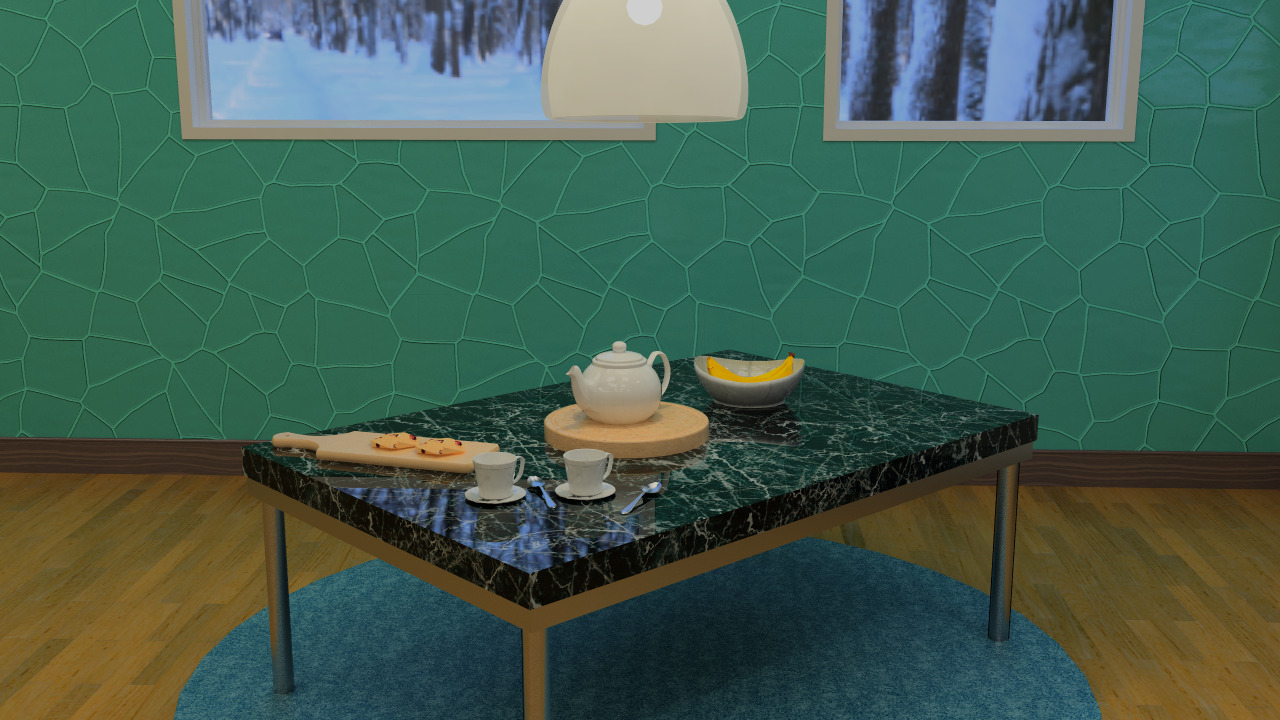 The PBR Material Extension contains the same material categories as the existing Material Pack Extension. A few category examples include:
Carpet
Stone
Tiles
Wallpaper
Wood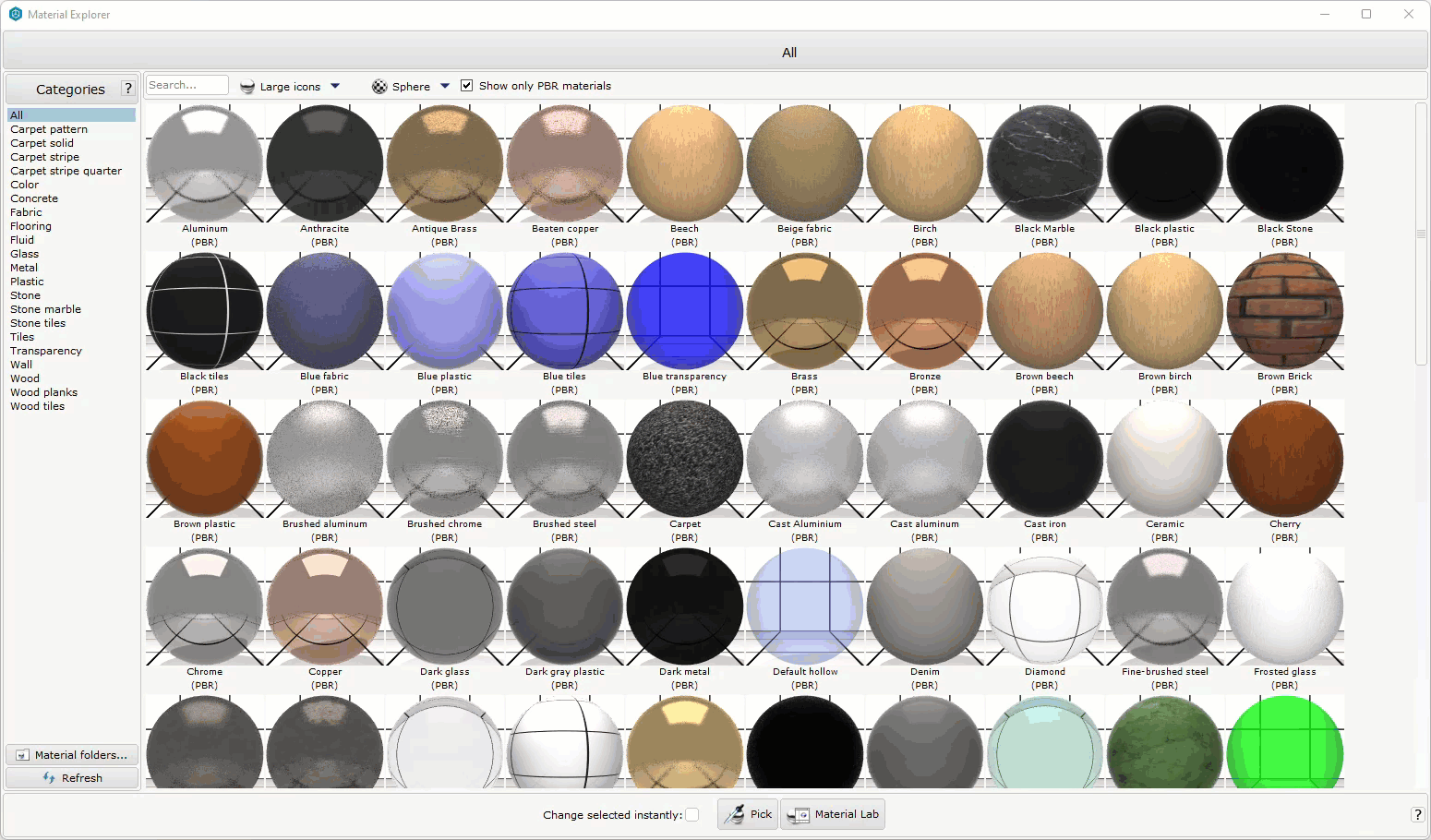 Download the PBR Material Pack

The PBR Material Pack Extension can be downloaded for free at the Marketplace in the Tools section. Check out the Installing and Uninstalling Extensions article for more how-to instructions.
If you are looking for even more PBR materials, you can also check out the
ambientCG
website. They helped contribute realistic materials for this pack and have much more available to download for free.
Using the PBR Material Pack
To view the PBR Material options, follow these steps: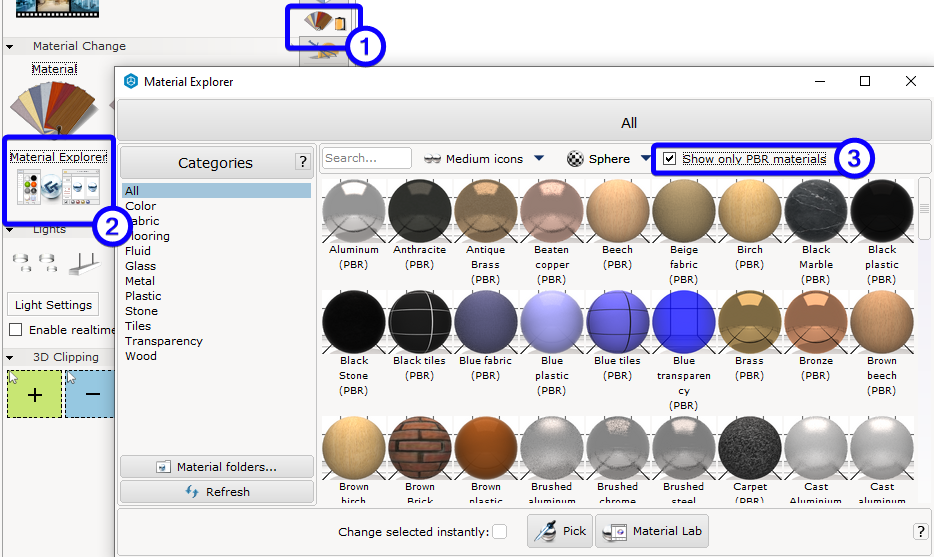 Select 3D on the component tab.
Select Material Explorer to open the material options.
Check "Show only PBR materials" to view only PBR Materials.
To apply a PBR Material to your drawing, follow these steps: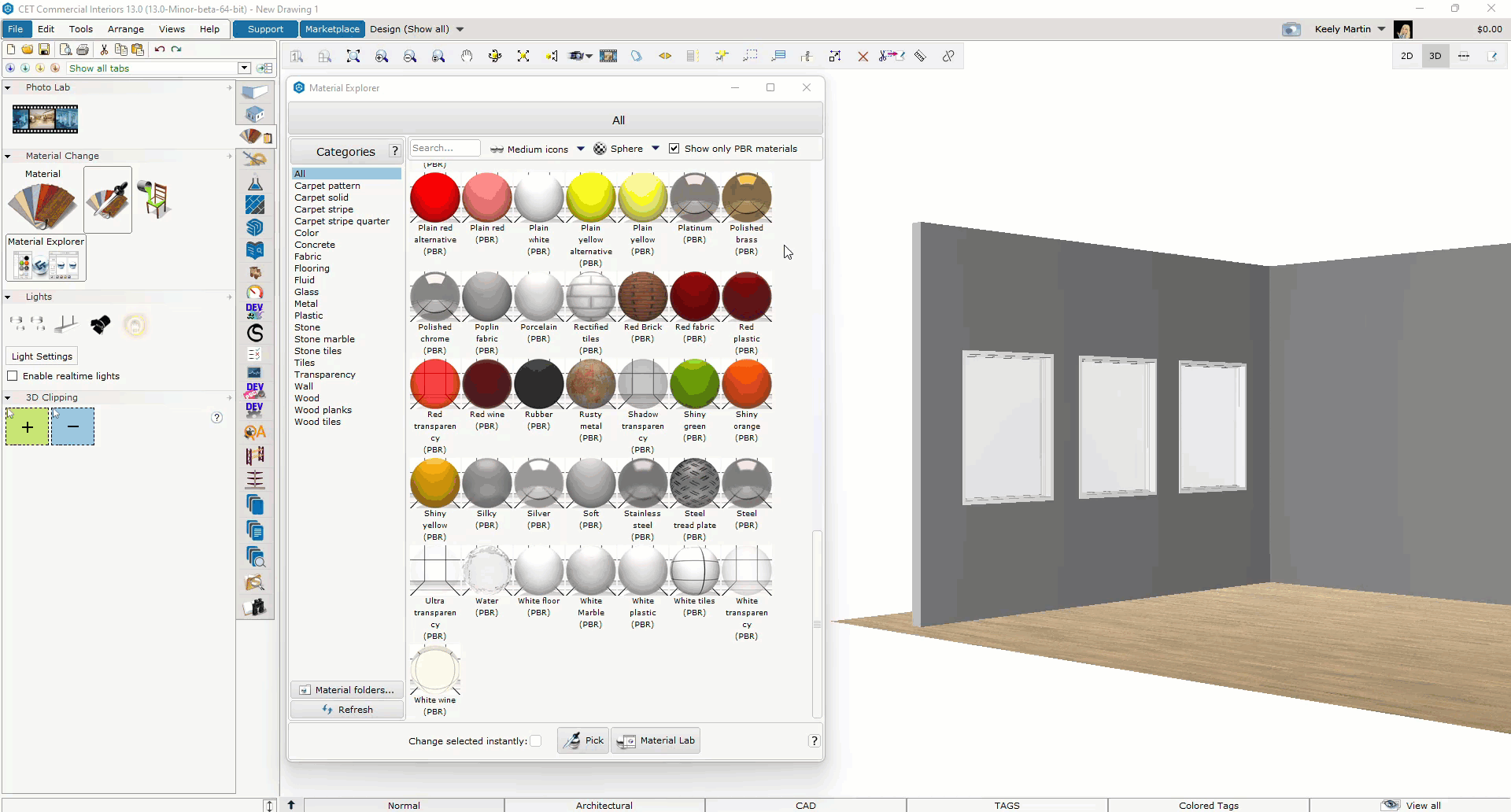 Scroll or Select a category to browse the options.
Select the desired material.
Move the cursor to hover over the area/object to apply the material.

A paint bucket will attach to the cursor.

The cursor will change to blue, indicating the material will apply.

Left-click on the area/object to apply the material.