Find and replace is now available in a dialog. Which can be open from the edit menu or using shortcut key, Find (Ctrl-F) and replace (Ctrl-H). Both tab can be toggle between the same dialog box on Top Left corner.

eg.1: where to find 'Find and Replace'On top section of dialog box, there are column to insert keyword, and button for 'Find next' and Find All.
Find next will show a result at a time
Find all will show all available results
Selecting the search result in the bottom section will lead to the specific location of the search result (highlighted in yellow)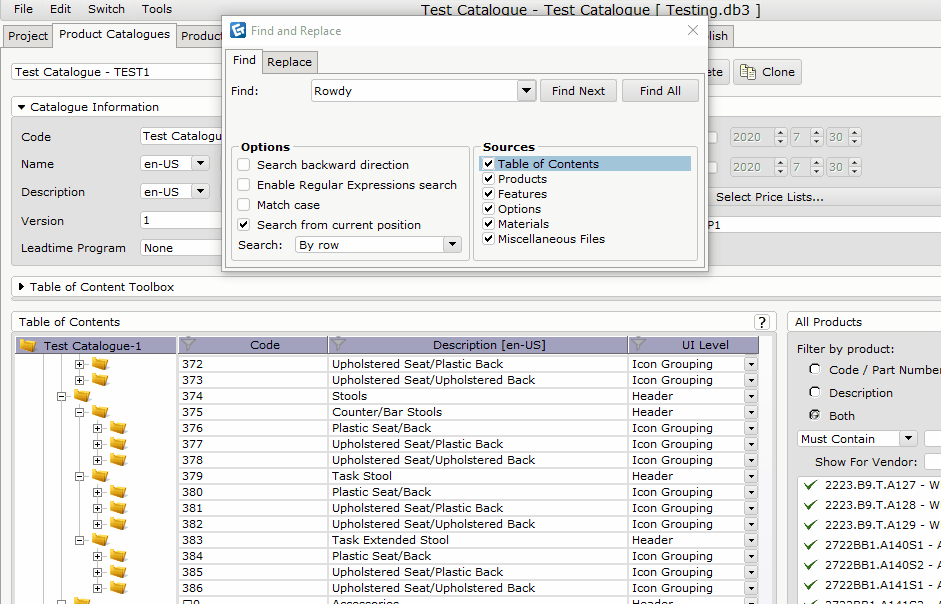 eg.2: Find Next and Find All search process.
For Replace, There are 2 section to insert keyword. Top section is for 'existing' keyword while bottom section is to change keyword. Next to bottom keyword section, there are 'Replace' and 'Replace All' button.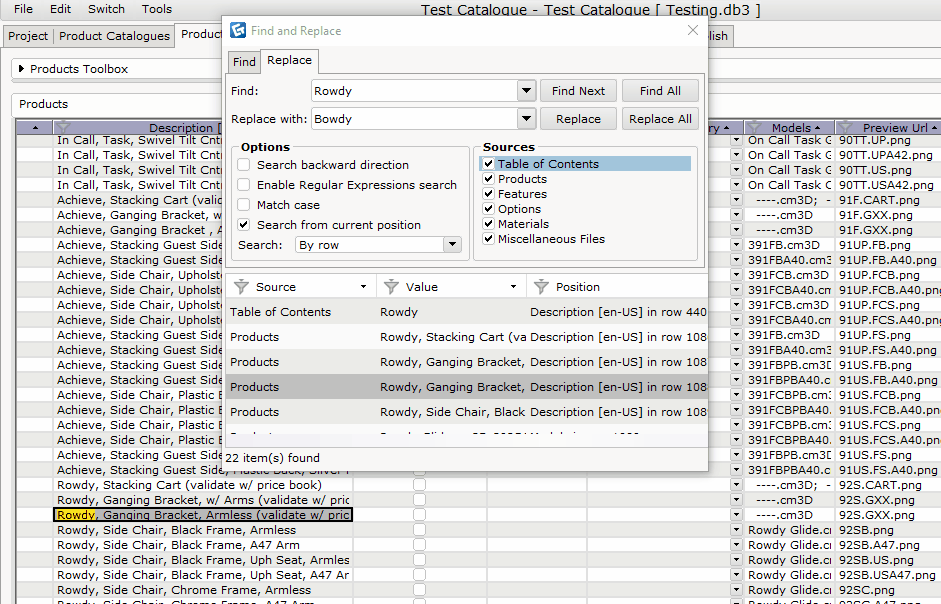 eg. 3: Replace and Replace All functionality.
Replace will replace a result at a time
Replace all will replace all available results
Up to 5 find or replace histories can be stored by clicking the arrow key next to keyword section.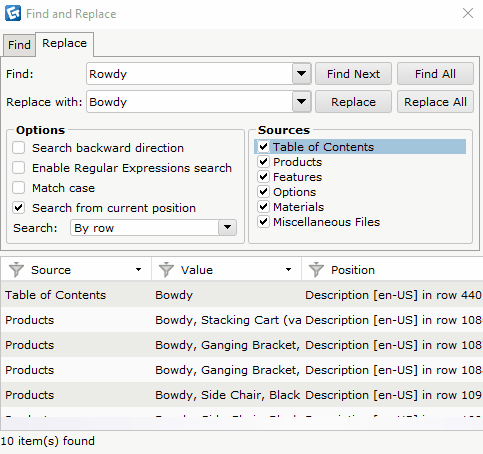 eg. 4: Drop down find or replace histories.
Options
There are several variables that can be controlled for the search result.
When "Search backward direction" option is checked, "Find Next" will search backward
When "Enable Regular Expression Search" option is checked, "Match case" is checked automatically and you are able to search Regular Expressions characters e.g \w, \d, [a-z]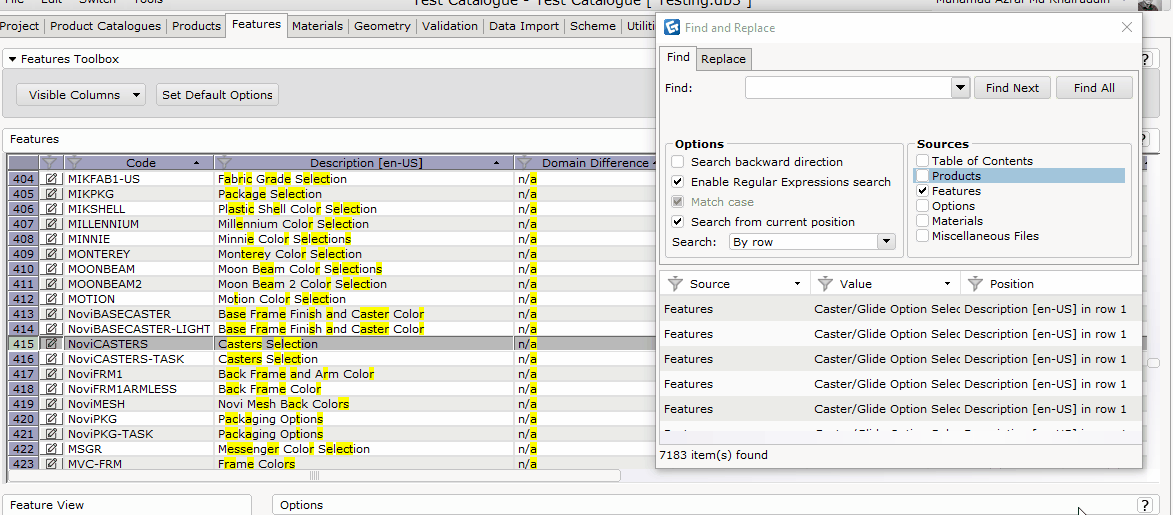 eg. 5: Search backward direction and Regular Expressions example.
When "Match case" option is checked, it will search for match cases only
When "Search from current position" is checked, it will start searching from current position (selected cell in spreadsheet)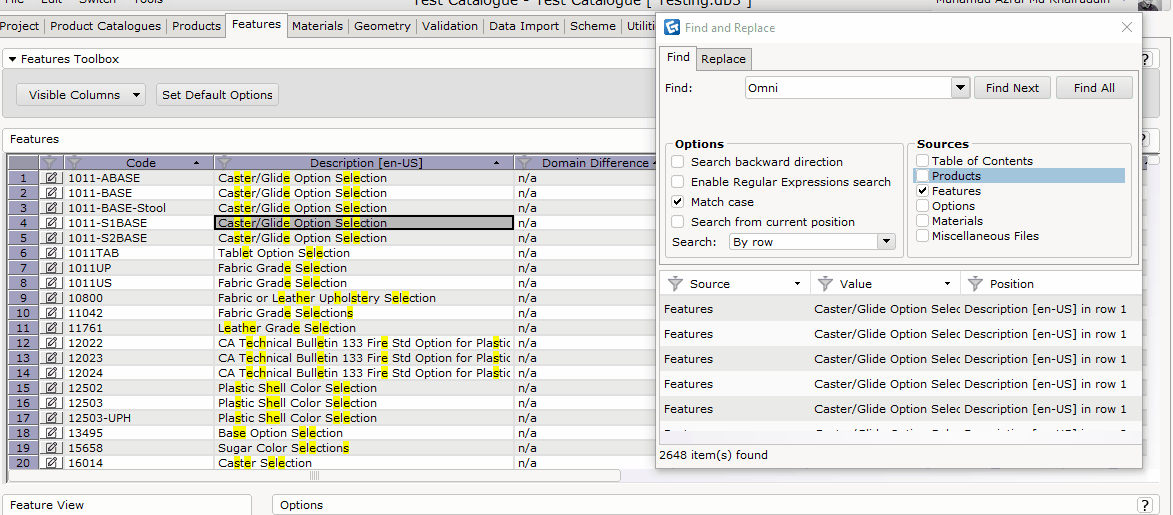 eg. 6: Match case and Search from current position example.
Searching "By row" will search in row order and "By column" will search in column order, "By Selection" will search in selected column or row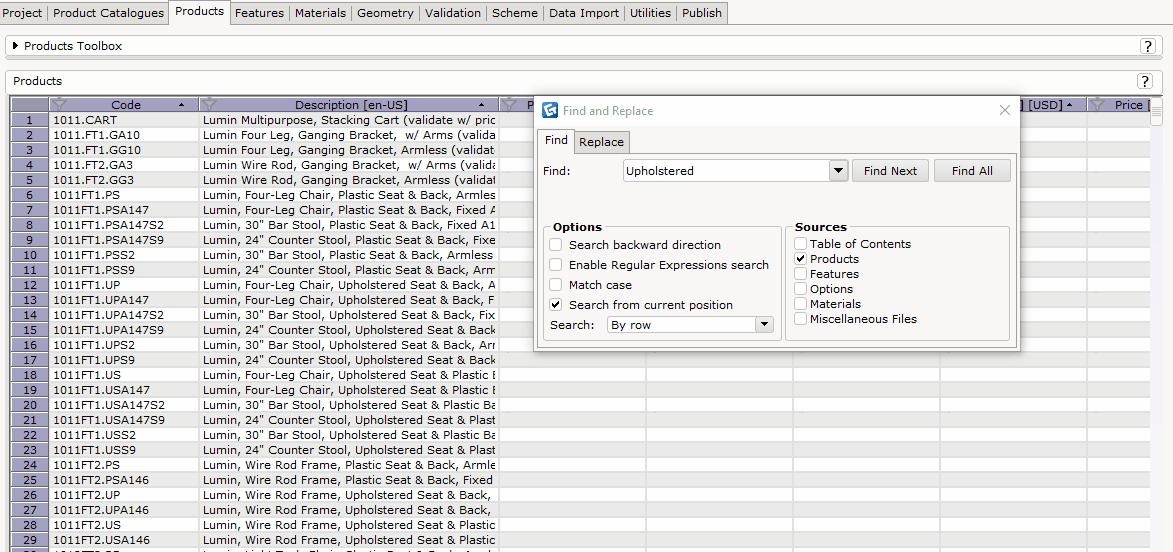 eg. 7: By row and By column example.
Sources
Checking Sources will produce results accordingly. Unchecked all source will not show any results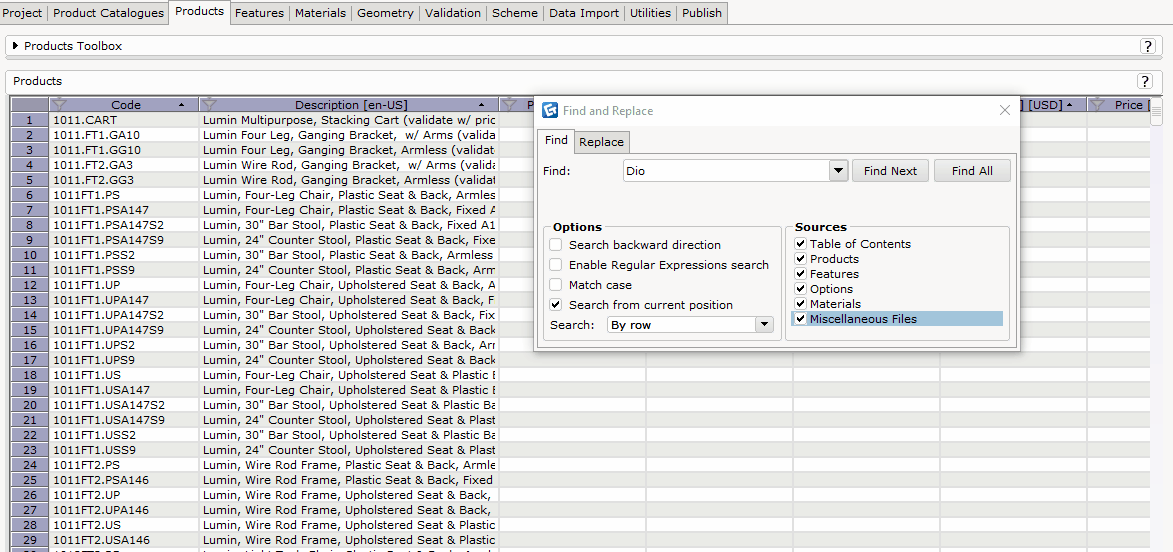 eg. 8: Sources variable examples.
Notes:
*Closing creator window will removed 'Find or Replaced' histories.