Installing the Kitchenette Extension will equip CET with a set of basic kitchen cabinets and appliances. With these, you can easily furnish break rooms, cafeterias or kitchenettes as in the example below.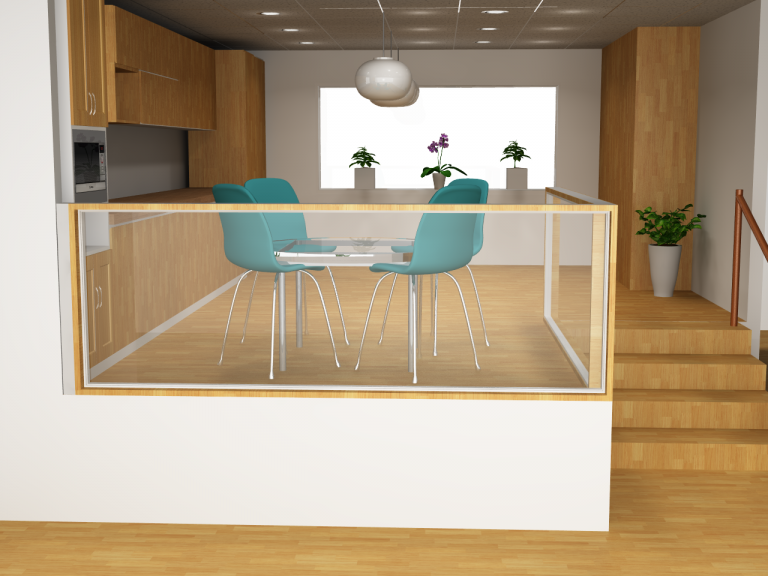 You can select a cabinet and use the property box to, for example, add a sink or a hob: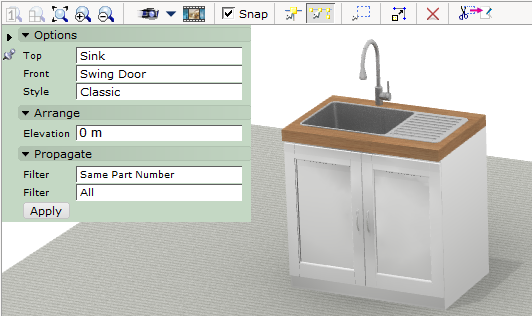 After placement of Kitchenette components, use the
Material Explorer
to change the material or finish.