On the Advanced tab, you can set up background behavior and additional features in CET.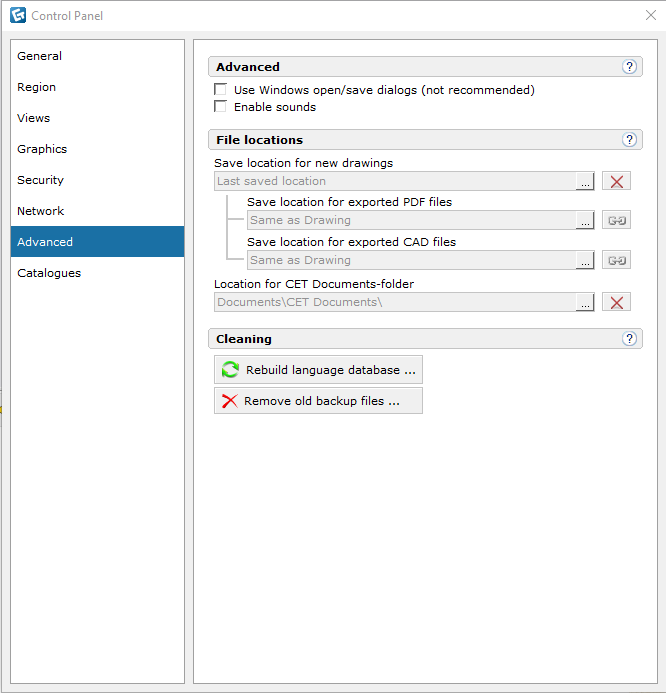 Advanced
Use Windows open/save dialogs (not recommended): You can choose to use the Windows open/save dialogs instead of CET's own.


Selecting this option may cause some functionality loss, e.g. the ability to view the drawings as thumbnails, and is therefore not recommended.

Enable sounds: Play sounds integrated in CET while placing and adjusting objects in CET.
File locations
Save location for new drawings: Specify the save locations for new drawings as well as exported PDF or CAD files from CET. Clicking the link symbol will set the location to "Same as drawing".
Location for CET Documents folder: Specify the preferred location for your CET Documents folder. Default location is the Documents folder on your local computer.
Cleaning
Rebuild language database: Click this option if you have a problem with mixed languages on buttons or in dialog box, or if you see $, %, or other symbols in texts.
Remove old backup files: Removes auto-backup files and auto-save files to allow more room on your computer.
In most cases, the options in the
Cleaning
field should only be used in consultation with 
CET Support
.