Catalogue Browser Non-stop Updates (Forum Post)
Close CET.
Open the Windows File Explorer and go to the location by copy and pasting this into the address bar at the top:
%localappdata%\CET Data\64-bit\cetCatalog\4149\



Delete the file KIM_KDE_Scheme.cmpsl
Clean start CET.
You may need to run the update one more time.
Catalogue Creator Limitation
Parallel feature
Catalogue creator does not support 2 or more nested features with identical option codes. For example,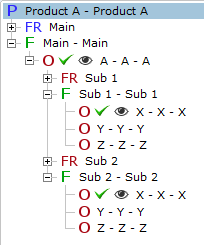 Users may find the parallel features warning during the validation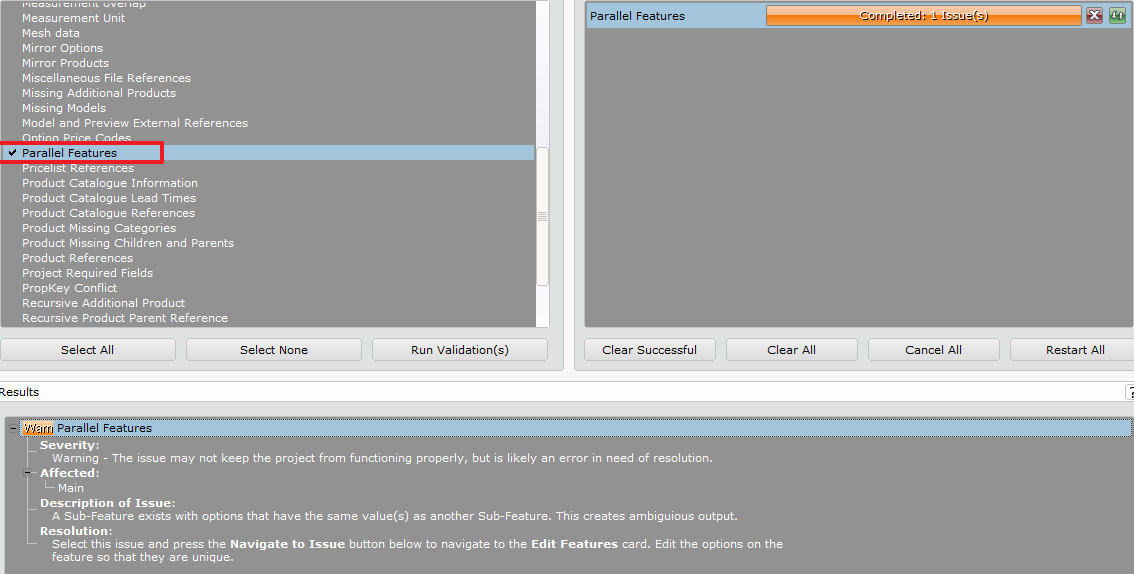 How it fails: The choice of nested feature is going to change together as the other feature choice has changed.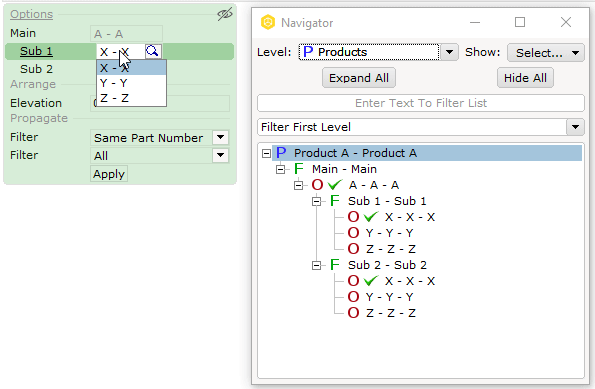 As a workaround, users could keep the identical codes nested feature in a multiple selection feature. In this case, the nested feature selection will not be affected by the other. For example,