The IP(InstantPlanner) Companion is an Extension for IP users to migrate their drawings from Configura IP to CET Material Handling.
This Extension will also serve as a framework for Configura customizations to adapt to the framework when they are creating their own companions to aid with transitioning over to CET.
License
An 'IP Companion' license is required to trigger the Extension installation.
The 'IP Companion' license is bundled with 'IP' license, so Configura IP users with existing IP license will automatically obtain the 'IP Companion' license for free.
IP End-of-Service-Life
IP license stopped being available for purchase since November 2022.
Since the license last for a year, that means the service will last at most until November 2023.
If you would like to retain your IP drawings in CET, then import your drawings into CET following the steps below this article.
This export process is only supported as long as your IP license is valid.
Meanwhile, the import process is only supported until 31 December 2024.
Installing IP Companion
Installing the 'IP Companion' Extension in CET will automatically start downloading another Extension called 'Configura Migration Companion' which generates a component tab with 'InstantPlanner Companion' added as a section in the toolbox.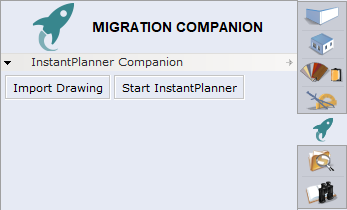 IP companion requires an Export mode of IP classic to export single/multiple drawings at once. Hence, after installing the Extension, another software called 'IP Export Mode' will be automatically downloaded, and then installed for users prompting User Account Control only during the first install.
If IP Export mode ever fails to auto install, a message would prompt asking user to restart the Extension to trigger the auto installation of IP Export Mode.

Users should then go into Extension Details and turn off and turn on the Extension in order to trigger installation.
Importing Drawings
Pressing the Import Drawing button will let the user to browse for drawings/archive/export files.
Opening the file will automatically start IP Export Mode and then CET inserting the importing file.
Supported file types during import are:
The inserted drawing is inserted as a block. To further move individual graphics, simply right-click the block and select Explode block.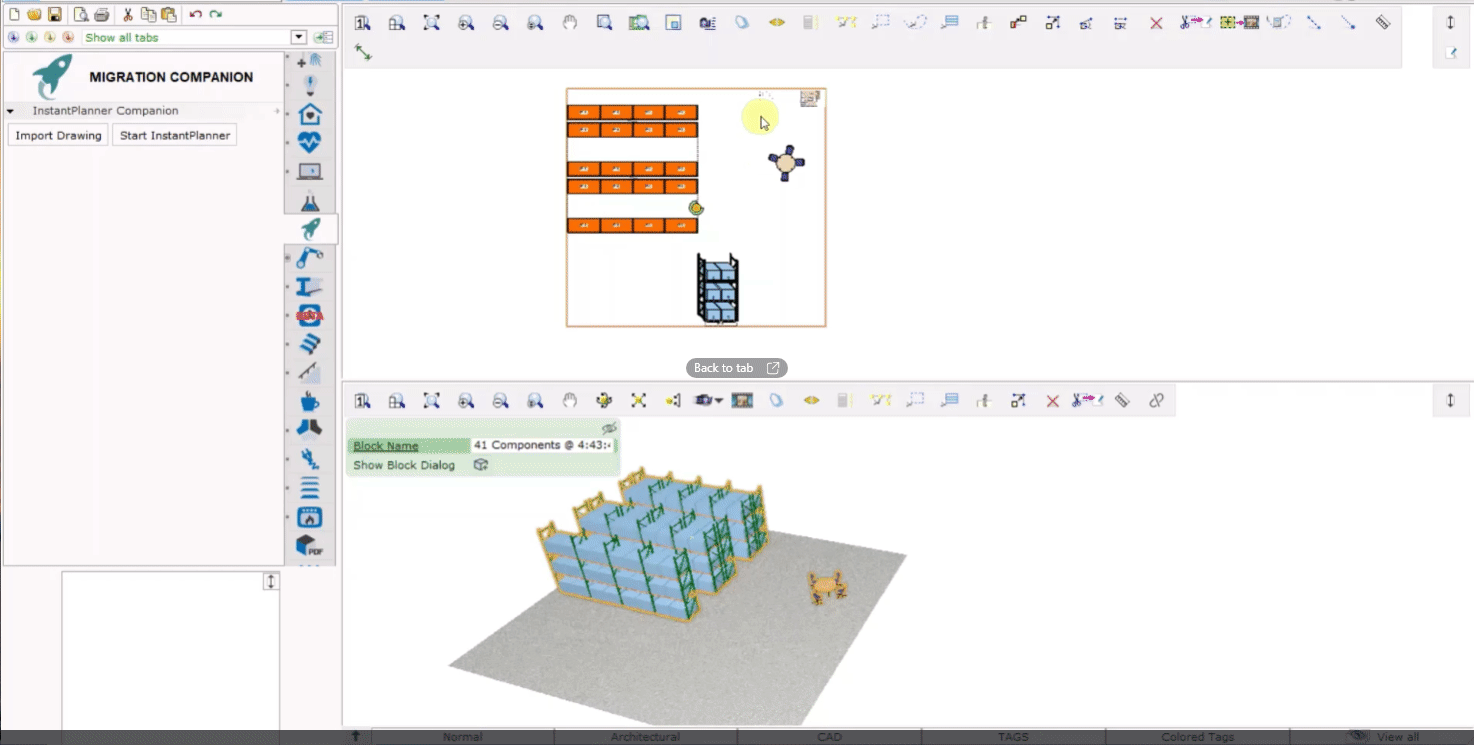 What's imported are only the 2D and 3D graphics, images, tags, BOM parts and its pricing.
Therefore, these do not interact with other CET created Components (i.e., Snapping with CET created Components)