It is possible to save and print reports and drawings in PDF format. When the report is saved as a PDF file, you can send it as an e-mail attachment straight from CET Designer.
To create a PDF file in CET Designer, follow these steps:
Select Print Reports from the File menu.
Go to the Report Settings tab and select the check boxes for the contents that you want to print.
Select the Create an Adobe PDF check box in the bottom-left corner, as shown below.
Set the desired resolution of the images from the PDF resolution drop-down menu.
Click Create PDF. The reports are shown in PDF format.
Save or print the PDF file.
Check Ask about file location if you would like to set the save location before opening the PDF document.
To create a PDF file and attach it to an e-mail in one step, click the E-mail button instead of Create PDF.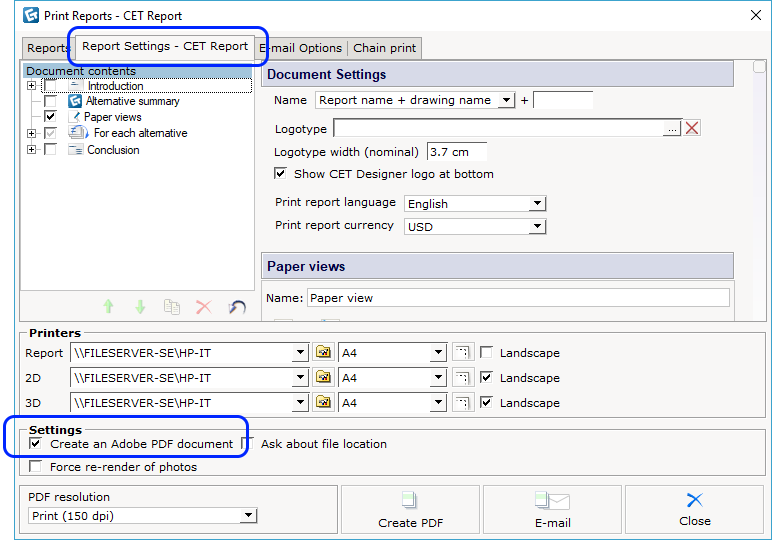 The Print Reports dialog with the PDF checkbox at the bottom left.
I
f you ask CET Designer to create a PDF preview but you don't have a PDF reader installed, CET Designer will notify about that and prompt you to save the file instead.