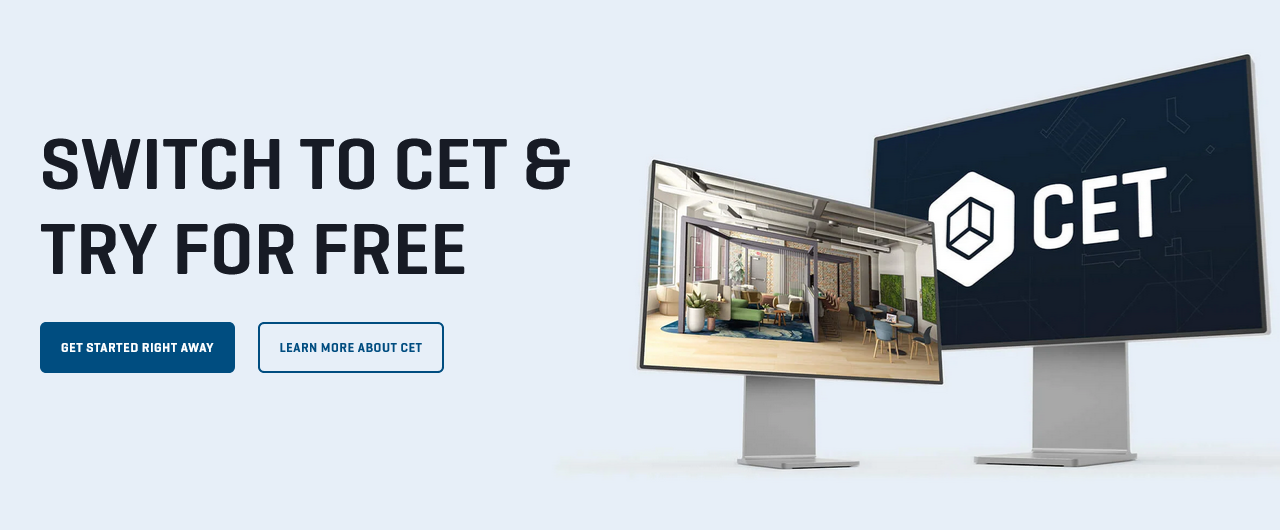 If you are interested in CET, then you are in luck. You can explore the software more through our CET Trial licenses 😉 So, navigate to our Configura website below to get started.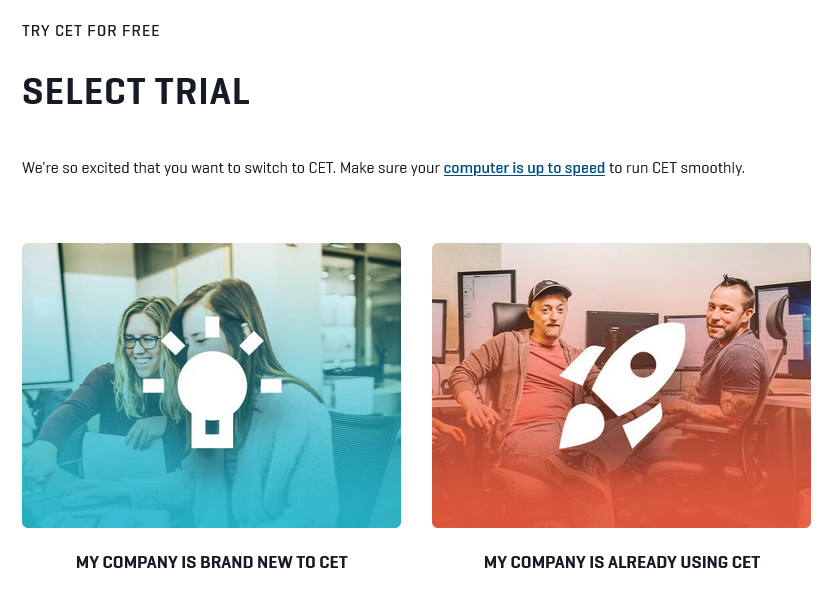 Company New To CET
If your company is not on CET, you can choose the option "My company is brand new to CET". You will be entitled to a 90-day trial and several other perks!
90-day trial of CET and Commercial Interiors Library Extension
Free self-paced Beginner CET training or opportunities for live Beginner CET Training based on your learning preference

If you complete the Beginner CET training during your trial period, 50% off Intermediate CET

Support and guidance from a Configura Training & Sales Ambassador
If you move forward with purchasing CET after your trial, you will receive the following:

A 60-day trial of Spec
Free self-paced Spec training
Opportunities for upgrading hardware to meet CET requirements
Just fill in the form, and our Sales Representative will contact you to discuss your options further. Otherwise, you can directly reach out to them via email at switchtocet@configura.com
Company Already Using CET or Trying Out CET
If your company is already on CET or you want to try out CET, you can choose the latter option, "My company is already using CET".
You will then be directed to create an account with us. Please have a look at the article below for help setting up your account.