Level of Detail is an often overlooked factor of CET's performance. While it is great for a seamless user experience, it can be forgotten by developers.
To explain LOD simply, every 3D model placed in the drawing area is represented by a lot of triangles.
Models with a lower triangle count are amazing for performance, but you wouldn't want to use this for a good rendering.
Models with a high triangle count can use up performance, but look amazing in renders.
To get the best of both worlds, CET assigns 4 models of differing triangle counts as 4 Level of Details: Low, Medium, High, and Super in each component.
From top left to bottom right : Low (red), Medium (green), High (blue), Super (yellow).
CET automatically switches between a model's LOD based on a combination these factors:
Distance from the camera. (if nothing is selected)
The selected component, and its surrounding components.
If it's in real-time, or render (selection does not matter in render).
The computer's available resources.
Here is an example of 3,200 teapot models in CET in real-time: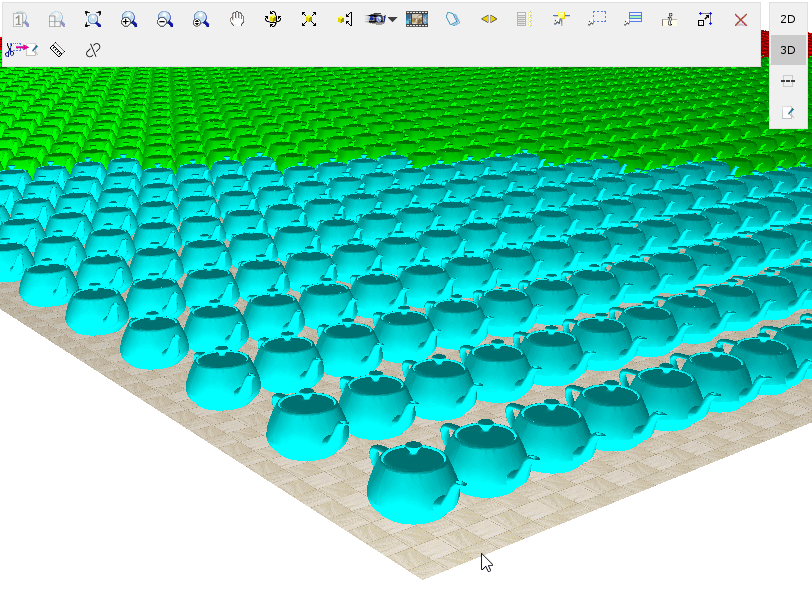 Here is how this would look like in render: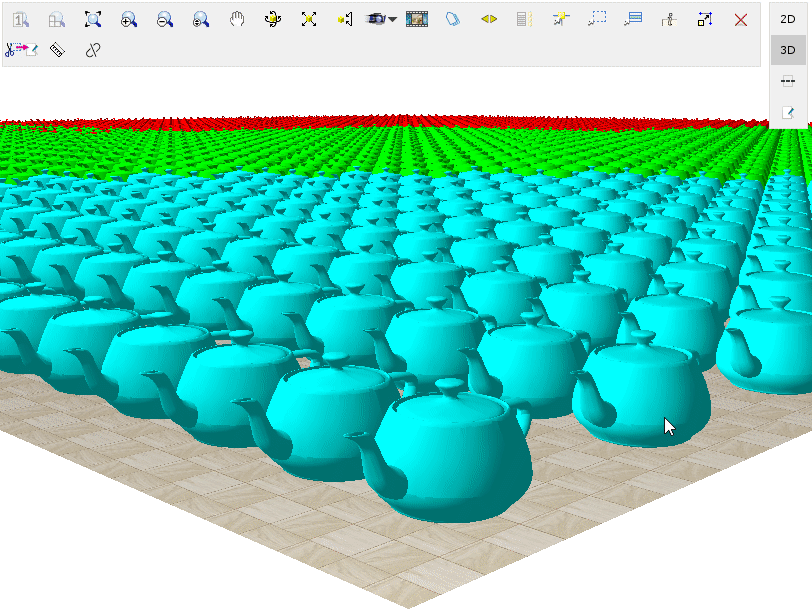 Though CET switches the LOD automatically, developers are still free to label a high triangle count model as a low LOD label, potentially having CET take a bit of a performance hit, trusting the developer's choice.
We recommend developers to consider how many copies of the model will normally be used in a typical drawing, as large numbers of models with high triangle counts will effectively negate the point of having LODs.
We also strongly recommend testing and adjusting models to be within the recommended amount of triangles by referring to these articles:
Using the QA Tools extension to test components in a drawing, with their 4 LOD models within the triangle budget.
Using Model Lab to adjust 3D model files to have 4 LODs in CET automatically.
Under the Validations tab in Catalogue Creator, we can check a catalogue for overly high triangle models with the Mesh data validation.
For developers to troubleshoot, and adjust the code regarding LODs.