---
Twinmotion is an architectural visualization tool powered by Unreal Engine, a game engine developed by Epic Games. It enables architects and designers to quickly and easily create high-quality images, panoramas, fly-throughs and animations of products, buildings, cities and even entire landscapes.
The Twinmotion for CET Extension, available from the Marketplace, makes it easy for you to send a CET drawing directly to Twinmotion.
Via a Direct Link, you can transfer your drawing to Twinmotion, where you can modify lighting, add weather effects, or insert people who can walk around in the design. If you later decide to make changes to your CET drawing, you can synch the drawing in Twinmotion and retain the changes you have made there.
Installing Twinmotion
This Extension requires Twinmotion to be installed and running on the same system as CET. Please check the Twinmotion system recommendations to make sure your computer meets their requirements.
The link between CET and Twinmotion is a 1-1 connection, meaning you can only use one instance of CET with one instance of Twinmotion.
After downloading and installing the Extension, you will see a new component tab in your CET window:

Transferring a Drawing from CET to Twinmotion
After finishing your layout in CET, it can be easily transferred to Twinmotion via a Direct Link.
To transfer your drawing to Twinmotion, follow these steps:
Start the Twinmotion software on your computer.


On the Twinmotion for CET component tab, click the Start button:




In Twinmotion, click the Import icon:




In the dialog that pops up, go to Direct Link and verify that the Direct Link settings source points to the drawing that you have open in CET.

Also, expand Options and pick Keep hierarchy as your Collapse option:




Click Import. The Direct Link starts.


When the import is complete, a CET thumbnail is displayed at the bottom of the Twinmotion window, and you can start to interact with the drawing:





There is an option in the Twinmotion Settings that will make navigation similar to that of CET:

To close the Direct Link with Twinmotion, click the Stop button in CET.
Can't see your drawing in Twinmotion? Try to expand the menu on the right-hand side: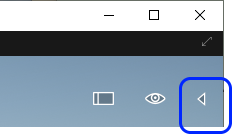 Then, right-click on the drawing name and click
Zoom to selection
: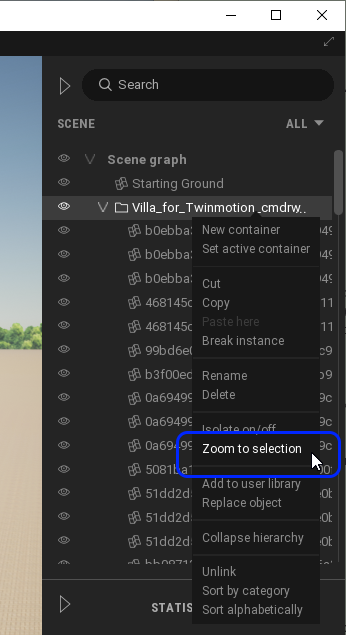 For further assistance on how to navigate Twinmotion, do refer to Twinmotion's documentation.
Updating a drawing
If you have made changes to your drawing, CET will inform you that there are changes pending: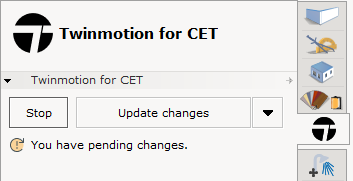 The fastest and easiest way to proceed is to click Update changes. Doing so will perform an incremental update, i.e. only transfer information on changes made to the drawing in CET.
If you are experiencing sync issues with your drawing in Twinmotion or notice that objects or materials are missing, you might want to expand the dropdown menu and try to Update the entire scene, which could help solve such problems. Please take into consideration that this option will update everything in your drawing, thus taking significantly longer.
About Materials and Lights
Currently, all objects, blocks and materials are transferred, whereas CET lights are not as Twinmotion does not support them at this point.
Should you want to edit your materials after transferring your drawing to Twinmotion, we recommend that you apply and use Twinmotion's own materials, as CET materials are not fully supported.
If you have changed materials in Twinmotion and then Update changes from CET, the materials you applied in Twinmotion are retained. Materials applied in Twinmotion will never transfer to CET. (Read the section below on Saving)
Saving Changes in Twinmotion
As mentioned previously, any changes done within Twinmotion, such as adding Objects or Materials from their Library, will not be reflected in the CET drawing. This is due to the Direct Link being a 1-to-1 connection with CET.
Therefore, to save your changes in Twinmotion, you will have to use the Resource Collector tool.
Go to the toolbar n the top-left of the Twinmotion window and click Edit.


In the dropdown menu, select Resource Collector.




The Resource Collector dialog should pop up as below.




Choose your Save Destination Patch by clicking Open.


Under the Collect section, tick the checkbox ".tm file."


Finally, click Collect.
Twinmotion will have saved two items in the Destination folder, 1 is a .tm file in which you use to open with Twinmotion, and the other is a folder titled "maps" where all the resources used are saved.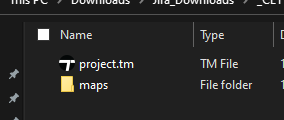 For more information on the Resource Collector, refer to their Support website: How to share files, including textures, using the Resource collector? (epicgames.com)
Do note that the Twinmotion file, .tm, is only accessible with Twinmotion and is no longer linked to the CET drawing from whence it was created.
Exporting a Drawing for an External Application
Besides CAD, you could also export your CET drawing as a datasmith (.udatasmith) file format. Simply...
Go to File in the top-left of the CET toolbar.


Click Import & Export.


Select Export Drawing.


Under the file type section, choose "datasmith."


This export file type is only available when the

Twinmotion for CET

extension is installed and enabled.