The Catalogues section on the Flooring tab houses all available tiles for use within your projects.
It is separated into a Products tab, which shows the available manufacturer catalogues, and a Palette tab, where tiles that you have selected will appear for use within projects.
For this first Beta release, we will be including two catalogs of tiles: one based on Metric measurements, and one based on Imperial measurements. These tiles cover the majority of of tile sizes used in the US.
On the Products tab, there is a top level catalogue with products underneath. Each product then contains different colors/finishes. Hovering with the cursor over a color shows a larger preview with information such as size and part number.
Checking the box to the right of a color makes it available in the palette within the current drawing.


Clicking the star makes it a favorite and as such available within all instances of CET during and outside of the current session. The color will stay in the palette until it is removed from your favorites.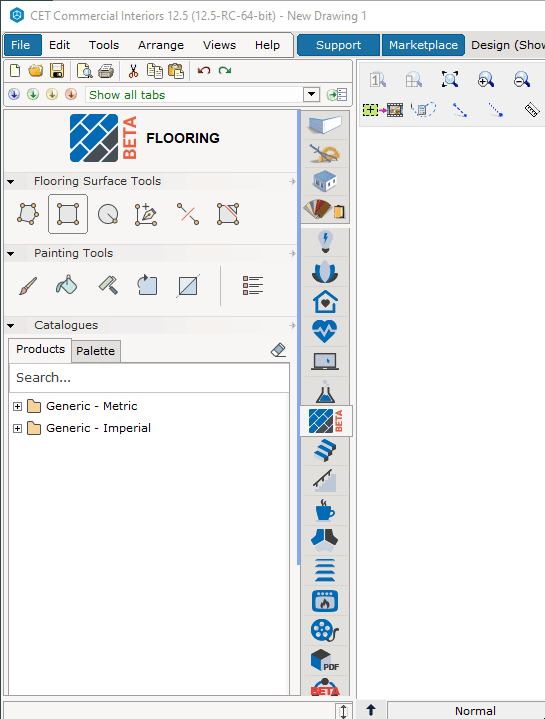 Once you have added the tiles you want to use in your project to your palette, use the Painting Tools to apply them to your flooring surface.