This is Channels
With Channels, it is very easy to customize CET Designer. It is a web interface that lets the customer's Supervisor themselves decide what their users will see in the program. If a Supervisor then applies a certain Channel to a user, this controls what they have access to in the Extension.
Channels can control elements in the graphical user interface, such as menus and toolbars, as well as product catalogues, price lists, etc.
The customer decides together with our programmer what channels are right for them. The programmer will then add the channels through MyConfigura. When added, the channels will show up on the Supervisor page in MyConfigura.
How it Works
Think of the Extensions as a container. Within the container, there are a lot of features and products. Every feature or product can be a channel, which means that the Supervisor can grant access to a specific channel or group of channels for different users or user groups.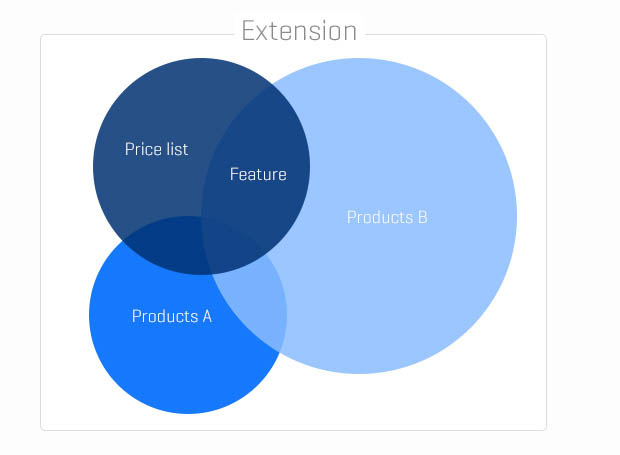 This is perfect for customers with different needs. Instead of creating multiple Extensions, everything can be managed through channels.
The Supervisor can assign channels to different users through drag and drop and the users will immediately get the updates in the program. To make it even easier for the Supervisor, he/she can create predefined filters with multiple channels and assign these to one or several email addresses or domain names.
How Do I Add It to My Extension?
Go into your Project

Press the Edit button

This will give you an overview of the Extension.

In the bottom left, you will see the Channels. Clicking the Open button will open a dialog. Here you can input the name of the Channel, the key, and which users should be added to the Channel.

If you already have added a Channel, clicking the Open button will Edit the Channel.

Once the Channel is created, you can click Show next to Generate Code.

This will open a dialog with the code you will add to your extension.

Do not forget to hit the Save button in the bottom left after you have made your changes.