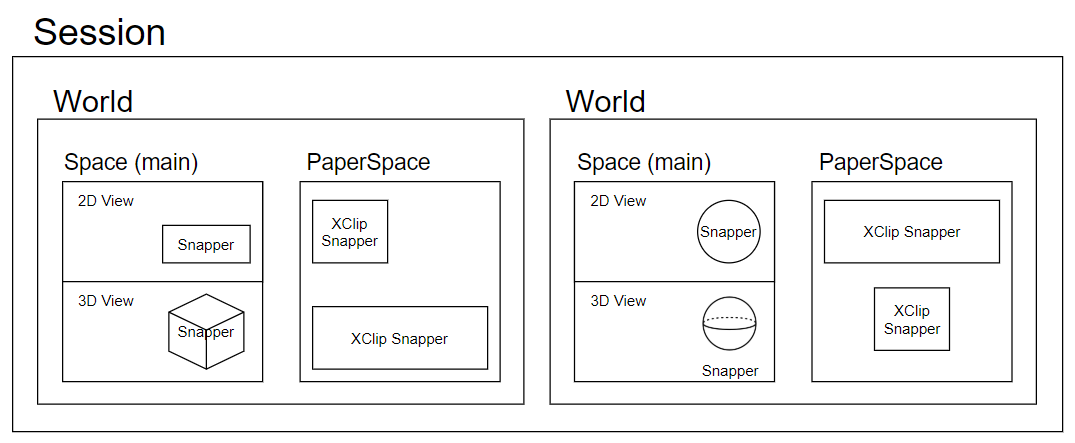 Session
A Session is a singleton that can contain multiple Worlds.
World
A World is synonymous with a drawing. Multiple drawings can also be enabled to have more drawings to work on. Do take note that when a user saves a drawing, the other Worlds drawings are not saved. If a drawing has multiple Alternatives, each of them is a separate Space.
Space
Each opened drawing is a World that consists of one or many Spaces. A Space is like a coordinate system, a place for Snappers to reside.
View
A View is a Window that shows a Space in 2D or 3D.
Animation
An Animation is a behavior that can operate in Views and make changes to them, or to the Space.