To select only one component in a group of components, you'll need to verify that the Single select is active.
Follow these steps:
On the 2D View or 3D View toolbar, make sure that the

Single select

icon is showing.
Move the mouse pointer to the drawing area and click the component you wish to select. The yellow snap points are now visible on the selected component, and it has a purple frame around it.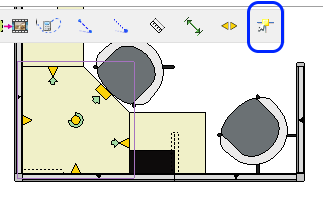 Use the keyboard shortcut "S" to quickly switch between group and single select modes.