For a faster workflow and easier access to your favorites, you can pin your component tabs. This is done in one of two ways:
Hold down Ctrl and left-click on the component tab.
Click the pin icon next to the name of the tab.
You can sort the order of your pinned tabs by grabbing a tab's icon and dragging it up or down in the list.
Pinned tabs will remain pinned between sessions.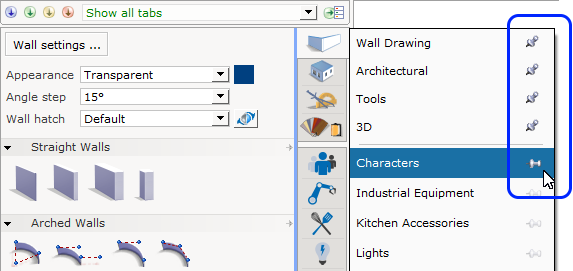 If you want to control your component tab setup in more detail, use the Component Tab Configurator.