Your component tabs are located in the Components area on the left-hand side of CET. The Extensions you currently have installed will determine which tabs you see.
When scrolling through the contents of a tab, Sections are automatically closed and opened if all the contents do not fit on the screen at the same time. You can click the small down arrow to the left of the section header to close a section. Sections will remain collapsed when you return to a tab. Click the arrows at the top and bottom to immediately jump to the top or bottom of the tab if it contains more sections that can fit on the screen at the same time.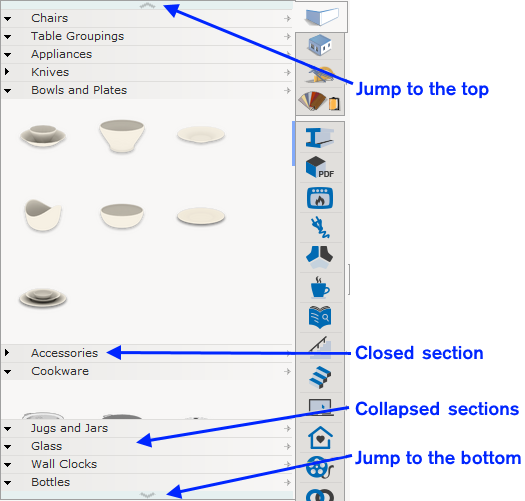 Holding down the left mouse button on a section header will make the Component Tab go into edit mode. Click the red X to hide a section until further notice. To retrieve all hidden sections, go back into Edit mode, then right-click on a section header and choose Restore or Show: all hidden from the menu. To restore only one section, click Show: [section name].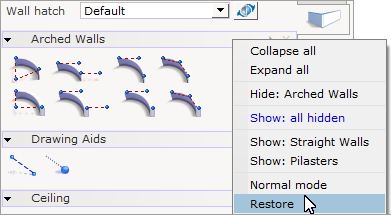 Use the drop-down menu at the top of the Component Tab area to show only a certain Extension's tabs: