On the Network tab, you can adjust the following settings: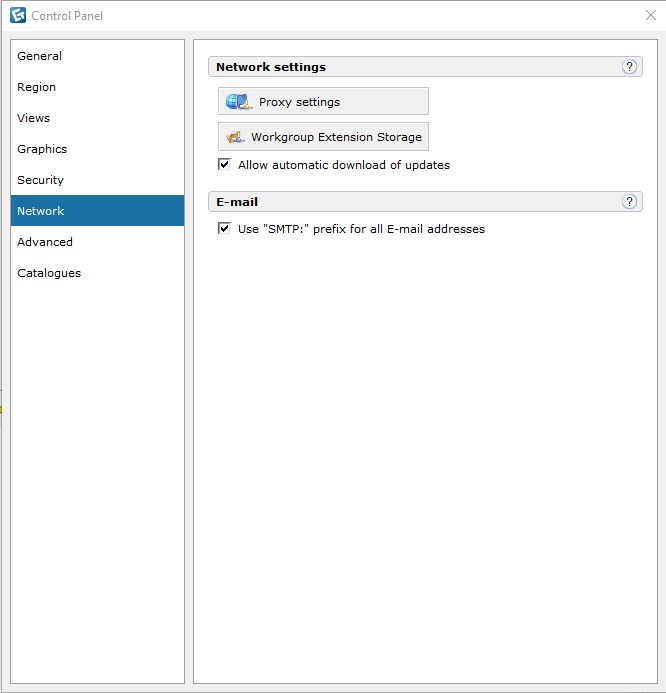 Network settings
Proxy settings: These are your server settings and should only be altered in consultation with CET Support.
Workgroup Extension Storage: Setting up Workgroup Extension Storage allows multiple users on a common network to share downloaded Extensions.
Allow automatic download of updates: Enables updates to CET released by Configura and it's partners to begin downloading and installing automatically without checking from the Help menu.
E-mail
E-mail: Use SMTP. Unchecking this box should only be done in consultation with CET Support.