In CET, the default setting is to show a basic rectangular floor in the 3D view that expands automatically to accommodate all objects that are placed in your drawing. This floor is labeled Base and refers to the default floor and the space that surrounds it.
When you start a new drawing, this floor automatically shows. On the Architectural tab, you can choose to hide the automatic floor or disable the auto expand feature. You can also access the Material Explorer to change the floor's appearance by applying a texture to it.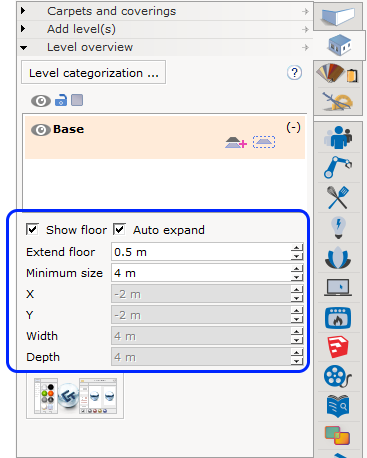 Double-click on the floor to access more settings for your floor. If you would like to change the default material, click the Save material as default button in this dialog: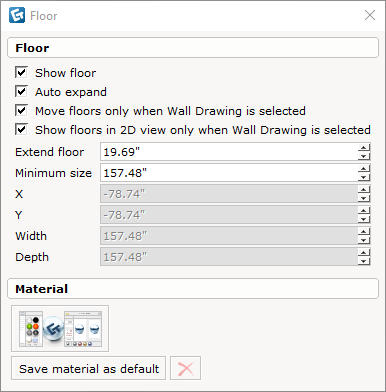 In the Floor settings, "Wall Drawing" refers to the Architectural component tab.
If you uncheck "Show floor" in the Floor settings dialog, you will not be able to access the floor again by double-clicking. You will need to navigate back to the Architectural tab and check the "Show floor" option there, then double-clicking the floor will work again.