The Edit Graphics (Symbols) component tab contains the most basic and most frequently used tools for editing entire components. All operations are fully visible in both 2D view and 3D view.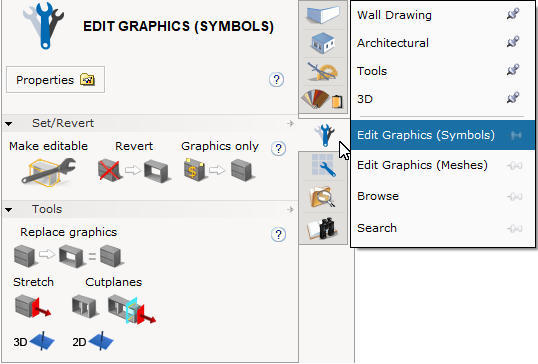 All components have a level of detail that defaults to High for rendering purposes. If you notice that your computer is responding slowly on large drawings, you can select the Low detail option in the checkbox that is displayed when making a component editable. This helps speed up the performance as it reduces memory usage, but will also affect rendering quality.

Properties
The Properties dialog lets you edit basic settings in terms of visibility, for example deciding if components should be transparent or not.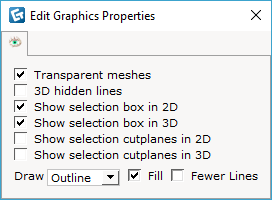 The editing tools found on the component tab are categorized into the sections Set/Revert, and Tools.